Posts
This is a lengthier post, but it's the most important one I've written. If you've had doubts about the Christmas story – as I've had – please take time to search with the wise men for the One who was predicted to come. It's the most exciting journey ever!
For weeks now, I've wanted to write about the reason I've started believing more fully that the Bible is true.
When I moved here, my faith was a mess. I couldn't read the Bible. Every time I tried, so many questions would pop into my mind that it was too frustrating to continue. But through the past 18 months, I've been amazed at the way Jesus' life fulfilled hundreds of years of ancient Jewish writings and rituals.
The task ahead feels a little bit like trying to explain how all the countries of the world are connected to each other. Where do I even begin?
So I'll begin in the Garden of Eden (where Eve ate the "apple"). God creates a perfect world. The first people mess it up. God kicks them out of the Garden – out of perfection – and the world is plunged into a downward, destructive spiral of sin. Whether the Garden is figurative or literal, whether it was thousands or billions of years ago, it is impossible to deny that the world is messed up, and that people are responsible for it.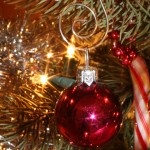 Prophecy #1 – The Seed (written appx 1400 BC)

At that point – when Adam and Eve are kicked out – God gives the first indication that there is hope for us, and it will come through one man:
I will put enmity between you [the tempter, or "snake"] and the woman, and between your offspring [or "seed" - can be singular] and hers; he will crush your head, and you will strike his heel. (Genesis 3)
"He" – a man – would crush the head of the source of evil, but not without taking some wounds himself.
Lots of things happened after Adam and Eve were kicked out – Noah's ark, the tower of Babel, etc. The main event, though, was God choosing a people to be His own.
He chose Abraham, promising that Abraham's descendents would be like the stars – too many to count. He also said, "…through your offspring [or "seed," can be singular] all nations on earth will be blessed." (Genesis 22:18)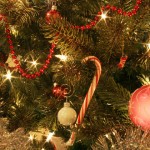 Prophecy #2 – The Scepter (also written appx 1400 BC)

Abraham had a son Isaac. Isaac had a son Jacob. Jacob had twelve sons. They became the twelve tribes of Israel.
When Jacob died, he blessed his twelve sons. The blessing on one of the sons – Judah – was different from the others:
The scepter will not depart from Judah, nor the ruler's staff from between his feet,
until he comes to whom it belongs, and the obedience of the nations is his. (Genesis 49)
Again, a man was expected to come, and the scepter – the authority to rule – would belong to him. (Jesus was from the tribe of Judah, who received this blessing.)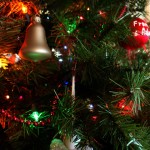 Prophecy #3 – The King's Lord (written around 1000 BC, give or take a few decades)

Here we jump ahead to King David (the one who killed Goliath with a slingshot and a stone).
King David was from the line of Judah, and he was a great ruler. The scepter prophecies could have been about him – and in an immediate sense, they may have been.
But David wrote a few prophecies, too, collected in the book of Psalms.
The LORD [God, in all capitals] said to my Lord, "Sit at my right hand until I make your enemies a footstool for your feet. The LORD will extend your mighty scepter from Zion [Jerusalem]. (Psalm 110)
David was speaking of someone who was his Lord – but it wasn't the LORD God, in the usual sense. There was another ruler coming, and the scepter belonged to him.
There is much, much more in that Psalm. David says about the Lord, "You will be a priest forever." The king-priest is a whole other blog post, and a very exciting one!
And just for extra excitement… In another Psalm, David says, "You will not abandon me to the grave, nor will you let your Holy One see decay." (Psalm 16) King David did see decay; he died and presumably is decomposed. There was a Holy One coming, and His body would not decay.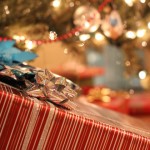 Prophecy #4 – The God Man (written around 700 BC)

Anyone who has heard Handel's Messiah can sing the next prophecy. I've sung it dozens of times, but did I ever hear it? A few chapters before this passage, the prophet Isaiah tells his people, "Be ever hearing, but never understanding; be ever seeing, but never perceiving." (Isaiah 6:9)
This was a sad time for the twelve tribes. The glorious, victorious kings like David were gone. The tribes were being destroyed by the Assyrians and then the Babylonians. The people were scattered from the Promised Land, and their temple would be leveled. Within a few years, eleven of the twelve tribes were wiped out, and only a remnant from the tribe of Judah was left.
Where was God now? It is during this time that the Bible explodes with prophecies – like this one:
For to us a child is born, to us a son is given, and the government will be on his shoulders. And he will be called Wonderful Counselor, Mighty God, Everlasting Father, Prince of Peace. Of the increase of his government and peace there will be no end. He will reign on David's throne and over his kingdom, establishing and upholding it with justice and righteousness from that time on and forever. (Isaiah 9:6-7)
There are so many promises here about the One who will come:
- He will be a child, born as a human.
- He will be God (Mighty God).
- His reign will never end; it will be eternal.
- He will reign on David's throne (from the line of Judah).
A pattern begins to emerge in these prophecies! There is someone coming from Judah who will rule and make things right. There will be peace.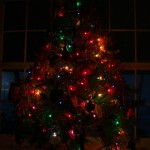 Prophecy #5 – The Anointed One Dies (written anywhere from 600 to 165 BC)

Daniel had been taken captive in Babylon. (This is the Daniel who was thrown in the lion's den but wasn't eaten.) Daniel's prophecies of future historical events are remarkably accurate, but there is debate about whether the book was written before or after the historical events took place.
But even the latest possible date of authorship is a century and a half before Jesus' arrival.
Daniel predicts Jesus' arrival and death here:
From the issuing of the decree to restore and rebuild Jerusalem [the book of Nehemiah documents the rebuilding] until the Anointed One, the ruler, comes, there will be seven 'sevens,' and sixty-two 'sevens.' It will be rebuilt with streets and a trench, but in times of trouble. After the sixty-two 'sevens,' the Anointed One will be put to death and will have nothing. (Daniel 9:25b-26a)
The "sevens" here (and in surrounding chapters) accurately predict historical events before Jesus came. They also predict Jesus' coming and death. They even go on to predict the timing of the destruction of the (rebuilt) temple by the Romans in 70 AD.
It's a very fascinating but disturbing book, if you have at least an NIV Study Bible to guide you through the historical events.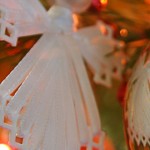 Prophecy #6 – The Redeemer Lives (unknown date)

Taking a break from the sad state of the twelve tribes…
…and moving on to a book that's all about suffering.
The book of Job may be the oldest book in the Bible, but its authorship and date are not known for sure.
Job is suffering intense loss, and his friends try to "console" him, as only "friends" can do. In the end God shows up and says that no one can understand His ways. Job's friends meekly apologize, Job acknowledges God's sovereignty, and God restores to Job much more than he ever had before.
But in the middle of his suffering, Job says:
I know that my Redeemer lives, and that in the end he will stand upon the earth. And after my skin has been destroyed, yet in my flesh I will see God; I myself will see him with my own eyes—I, and not another. How my heart yearns within me! (Job 19)
Job says a Redeemer will come who will stand on the earth and who can be seen with fleshly eyes.
There are allusions to death and resurrection all over this verse, but they are fuzzy.
Why would there be any question whether the Redeemer lives? And why is He called a "Redeemer?" What does He redeem, and how?
Back to Isaiah… to possibly the most remarkable prophecy yet.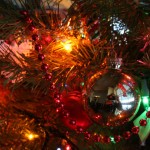 Prophecy #7 – We Are His Reason (written 700-600 BC)

The prophets agree that there is a man who is coming. The scepter of Judah belongs to him, and he will rule the nations with peace.
But he will also be hurt: His enemy will "strike" his "heel." There will be some question about whether he's alive or might see decay. In fact, he'll be put to death. And yet he'll reign forever.
Why will all of this happen?
…he was pierced for our transgressions,
he was crushed for our iniquities;
the punishment that brought us peace was upon him,
and by his wounds we are healed. (Isaiah 53:5-6)
He will take our sins on himself.
But He had to die to do this. He took the death penalty for everyone.
…he was cut off from the land of the living;
for the transgression of my people he was stricken.
He was assigned a grave with the wicked,
and with the rich in his death, [Jesus' dead body was taken by a rich man, who put Jesus in his tomb - Mark 15:43-46] (Isaiah 53:8-9)
We are all guilty. People have hurt us in terrible ways, and we've hurt others in terrible ways. A good Judge can't stand by and watch this without intervening to punish sin.
The God who made a perfect world demands perfection, and we're hopelessly imperfect. No amount of self-help can to turn us back into what God envisioned for us. We might get a little better… but it's like saying we're getting a little closer to being able to jump across the Grand Canyon. All our attempts – no matter how much "better" we get – will fall fatally short of the goal.
So Mighty God stood on the earth Himself and bridged the chasm, taking our failure on Himself.
Believe
When God picked Abraham to be the father of all of this, Abraham didn't have to do anything to receive it. All he had to do was believe God's promise.
Abra[ha]m believed the Lord, and he credited it to him as righteousness. (Genesis 15)
This is the theme through the biblical stories. All that was required was to believe in what God would do – believe it, trust in it, and give up all other options.
If that had been the end – God entering our world and dying so we wouldn't be guilty anymore – would that be worth it?
But there was more – there is more to come – a true redemption and renewal.
After the suffering of his soul,
he will see the light of life and be satisfied…
because he poured out his life unto death.
(Isaiah 53:10-12)
A victory over death itself was predicted, both for the Anointed One and, later, for us. This beyond my understanding… but I'm still looking for answers.
There is so much more I could have written: the symbolism in the sacrifices, the priest prophecies, so many specific details of Jesus' life that were predicted. (Maybe I'll try to tackle these, too, but the task is overwhelming!)
There is also much that I don't understand, but God is able to make us see and hear. I am at a point where I believe – in a new way – that God planned from the beginning to send Jesus to die because of our sins, and someday this will result in redemption, peace, and eternal life for us. As Christmas approaches, I pray that our eyes will be open to see an active, involved God – one who cares enough to enter our world and take our suffering on Himself. May we believe and trust in Him to take care of our sins, emptiness, and questions, and to reconnect us with Him.
But you, Bethlehem Ephrathah,
though you are small among the clans of Judah,
out of you will come for me
one who will be ruler over Israel,
whose origins are from of old,
from ancient times.
(Micah 5:2, appx 700 BC)
I have a zillion posts planned, but I seem to have a case of writer's block after the star poem.
There is forever a pull toward the status quo…
Plus, I've been dealing with things like this: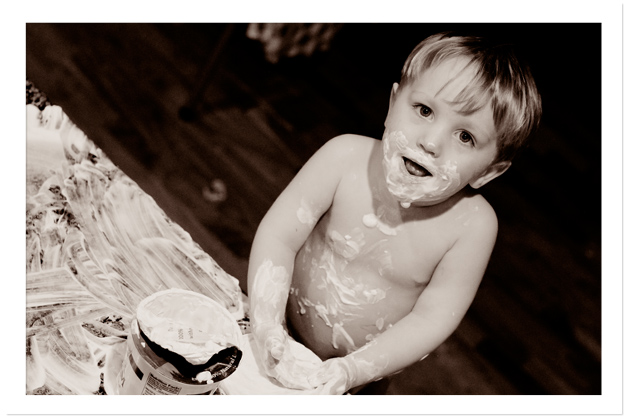 That was sour cream, intended for Thanksgiving Day mashed potatoes. How was your Thanksgiving?!
It seems like I just posted a similar picture on my facebook page a couple months ago.
Hmm… yep, here it is. The flour episode: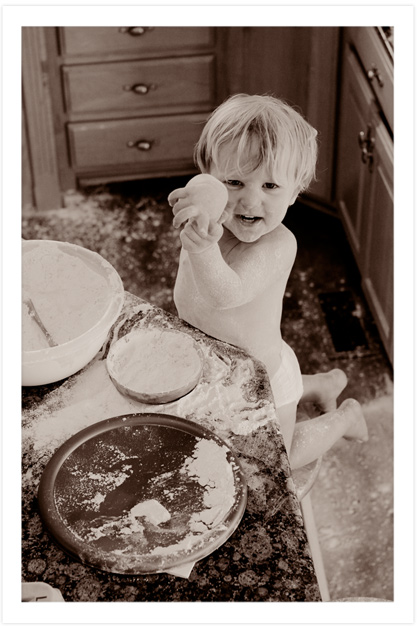 Why didn't some of you veteran moms warn me that motherhood would be this way?!
It wouldn't have mattered – it still doesn't. I wouldn't trade this for the world.
(You knew it would be that way, too.)
When I'm short on words, it's comfortable to fall back to photos. These were taken by our creek: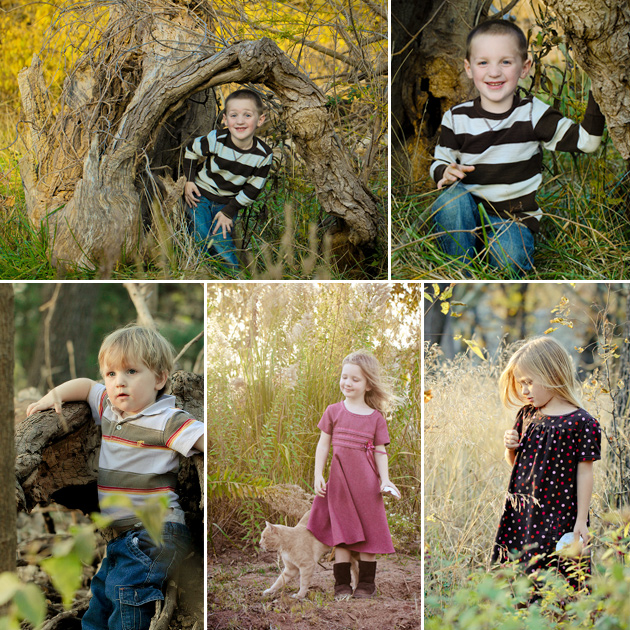 What's your comforting fall-back plan, when you realize you need to be still?
*************************************
Job 6:24-26
Teach me, and I will be quiet;
show me where I have been wrong.
How painful are honest words!
But what do your arguments prove?
Do you mean to correct what I say,
and treat my desperate words as wind?
Psalm 37:7
Be still before the Lord
and wait patiently for him.


Under Dark Firmament
I've known of you, like I know of stars:
extant – ignored or adored – always there.
No laughter ever between us was ours;
just this wonder-filled longing I bear.
Did you seek me? Were you there to be found?
Bewildering discovery: you hovering near.
My unbelief cracking, I tiptoed around
you Everlasting, I in my fear.
You let me watch you (as I do)
when you (for me!) cried out and bled.
Your sacrifice my horror drew.
Such love – too much! I fled.
You picked the wrong person for such a rich gift!
- no more than a child in impulsion.
My fear: that my flaws cleave a much deeper rift,
and end in your grievous revulsion.
Could you not be content with my distance,
permit me to give you wide berth?
You press in at my strongest resistance:
you invest in my dubious worth.
A tear-streaked face the heart belying,
I persist in pursuing self-sabotage.
The love I've craved I'm self-denying
and thrill in chasing its vague mirage.
Roaming out under dark firmament,
diamond-studded with lavish beneficence,
I wonder at each starry ornament.
Would they dare deny your omnipotence?
You who made stars out of chaos,
who formed me, without my request,
must have power to transform my ethos
and fashion this clay for the best.
Then reshape me for you; you can have me!
Draw love from this vessel you chose.
You are near now; your own eyes have read me.
For your glory my story compose.
Photo from HubbleSite, poem from yours truly
(Click here to read more or leave a comment on

Poem about Stars and...)
How powerful is Jesus to meet my real needs?
Last week I had a day full of the kinds of frustrations that threaten to consume me at times. You know…
the days when a child's unhappiness seems never-ending…
when another person's brokenness weighs like a hundred pounds…
when my own failures fill my tolerance to the brim…
when someone's absence feels more raw than usual…
when a long-held dream seems especially unlikely…
when the money tree looks like a black hole…
An endless list of things can cause a day – or a week, or a lifetime – like that.
The kids can sense my distraction at those times, like sharks detecting blood. They are capable of whipping up such a stormy sea of complaining around me that I begin to get that drowning feeling.
Last week, I called my quadrifarious carnivores to the kitchen table and anchored them to their chairs so we could try a different approach. We opened their children's Bible, and there I discovered what Jesus did when all he wanted was to be alone with his grief.
How Multitudes Get Fed
What would you do if your best friend and biggest supporter was suddenly gone? Throw a party for 5000?
John the Baptist, possibly Jesus' best friend on earth, had just been murdered. When Jesus heard the news,
…he withdrew by boat privately to a solitary place. Matthew 14:13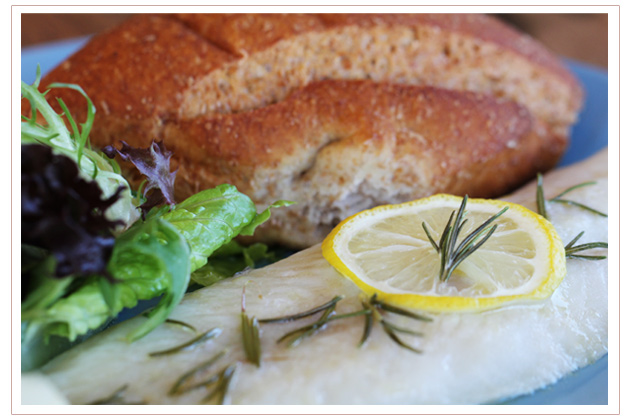 A fishing boat on a lake… a silent place to nurse wounds… Jesus probably went to this lonely place to pray. He often did that sort of thing. (I often do that sort of thing… the withdrawing.)
But a needy crowd whipped up around him as soon as they heard where he was. (That's familiar, too – except my crowd is miniature and fourfold. A crowd of 5000 never even crosses the threshold of my imagination.)
…the crowds followed him on foot from the towns. Matthew 14:13
This is where Jesus begins to stretch my imagination… where he demonstrates what could be done, even in the middle of grief and distraction:
1) He saw with compassionate eyes and started meeting practical needs.
When Jesus landed and saw a large crowd, he had compassion on them and healed their sick. Matthew 14:14
There are countless people everywhere who have needs. In the lonely, prayerful place – out on my "fishing boat" – I can ask God to open my eyes, bring people to me, and give me compassion. I have prayed this recently. And people have landed in my path, when I wasn't looking for them.
2) Believe that Jesus is the answer to the needs around us.
As evening approached, the disciples came to him and said, 'This is a remote place, and it's already getting late. Send the crowds away, so they can go to the villages and buy themselves some food.' Jesus replied, "They do not need to go away." Matthew 14:15-16
I've spent a lot of time thinking there's something more that people need, more than just Jesus. There's superior wisdom. There are psychologists and programs and better forms of showing compassion. There's research and organic gardening and tort reform.
I still believe in medical, legal, and humanitarian approaches for showing practical love to a very broken world. Jesus spent quite a bit of time healing sickness, relieving hunger, and protesting injustice, too.
But when these forms of "help" send people away from Jesus, the miracle of salvation is missed.
"They do not need to go away," he said.
It seems too simplistic, that Jesus – His salvation – is able to meet our real needs.
"…the message of the cross is foolishness to those who are perishing, but to us who are being saved it is the power of God… Where is the wise person? Where is the teacher of the law? Where is the philosopher of this age? Has not God made foolish the wisdom of the world?" 1 Corinthians 1:18-20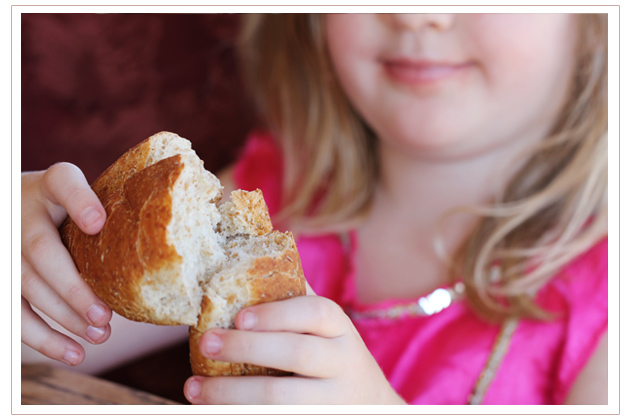 Jesus didn't include any caveats or leave any fine print when he replaced our sinful nature for his righteous one. His final sacrifice is the answer for our disconnection from God, for the root of destruction in our lives. When he was executed at the cross, he paid the penalty for the sins of every person, giving his right relationship with God to anyone who believes. "It is finished," Jesus breathed from the cross. (John 19:30) Why have I acted like this isn't what people truly need?

3) Feed people.
"You give them something to eat." Matthew 14:16
Jesus offered food to every person on the lake shore. But to his committed followers, he offered something more – a ministry. "You give them something to eat."
Where do I place myself on the lake shore? Which person am I?
Some days I am one of the multitude, just hungry and needing food… sometimes so insignificant in my situation that I'm like the "women and children" who weren't even counted in the 5000 in that culture – but I get fed anyway.
As one of the crowd, will I get my food today and then wander back to wherever I was before, never really committing to follow Jesus?
On the best days, I am blessed with simplicity, maybe like the little boy in John's version of the story: "Here is a boy with five small barley loaves and two small fish…" (John 6:9). I only know that someone important wants my lunch, and I unquestioningly yield.
Do I understand why Jesus alone is the one who deserves all I have?
If I place myself as Jesus, there's a wee bit of a problem! But it's worth examining:
Is there a Lord in my life, or am I managing it all myself?
Most days, I'm one of the disciples – someone who ought to know what can be expected from Jesus. Instead, I have been sending people here, there, and everywhere else for what they need.
Are people getting mixed messages from me about how to get what they really need?
I have been asked – commanded – to offer food to the hungry, whether I think I have enough for them or not. It doesn't matter how much I have. What matters is that, in the presence of Jesus, I am actually giving whatever I have.
4) Watch for miraculous provision.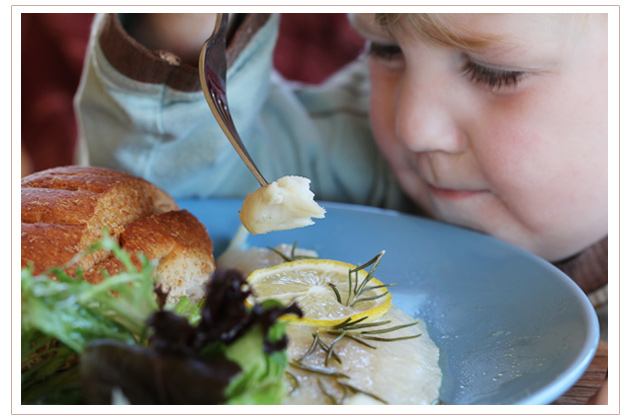 …he directed the people to sit down on the grass. Taking the five loaves and the two fish and looking up to heaven, he gave thanks and broke the loaves. Then he gave them to the disciples, and the disciples gave them to the people. They all ate and were satisfied, and the disciples picked up twelve basketfuls of broken pieces that were left over. The number of those who ate was about five thousand men, besides women and children. Matthew 14:17-21
The story ends with people's needs being met in an incredible way. Even the disciples each had a basket full of food left over. Jesus' provision was enough for every person there.
What could it do for my griefs and distractions, if I could see for myself how Jesus is able to transform my inadequate supply for his powerful work? How different would I feel, to see his provision through my small offering and have my basket end up full, too? Can I stretch my imagination – my belief – far enough to expect something unexpected from what I give?
My kids were calm and peaceful around the kitchen table as we finished talking about our home being a place where we offer ourselves to serve others. No more storm, no more drowning feeling.
I discovered that the in the next story, Jesus did get to withdraw to a lonely place to pray. Meanwhile, a stormy sea whipped up around his disciples. Guess who showed up then, too, calming wind, waves, and fears?
Jesus is what I need.
When I take inventory of my "loaves and fish" today, what do I have available right now to feed someone in Jesus' presence?
(Click here to read more or leave a comment on

A Gift from His...)
The past couple months have brought a season of dramatic changes. Short on blog posts, long on activity.
I celebrated my 36th birthday. I really wanted to go sky diving, and I'm still thinking about it. It seems like the older I get, the more I want to live without limits, without constraints, without worries. To really live……………
……………then my 2yo decides to paint his own toenails, spilling polish on the bathroom counter, and I remember that I'm anchored to the earth.
In the past few months, my husband has worked the equivalent of two full-time jobs, maybe three. This was during the busy harvest season on our farm. More often than not, our kitchen looked like an organic farm exploded in it.
I sent the twins to public kindergarten, out of desperation. They had a great honeymoon period. We're having hiccups now… We'll give it a little more time… But if (when) I pull them back out, I'll feel more confident that the job I'm doing with them is just fine. Really.
I've set my camera aside almost entirely. These were some of the last pictures I took, a couple months ago: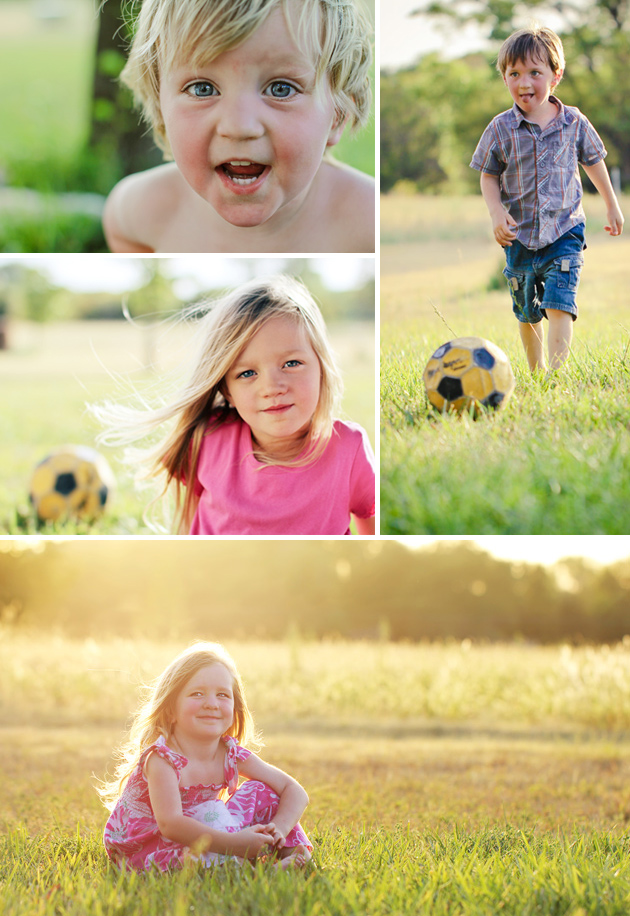 It feels like I've been setting aside one thing after another. What I've picked up instead is so tender and raw that it's nearly impossible to write about it.
You can know something, but not really know it.
You can think you believe something, but when you step out into it and it supports you, the nature of belief is something altogether different.
You can plod along, maybe even realizing that you've been living for yourself. Then someone takes the blinders off, and suddenly there's a limitless horizon in front of you, and it's yours. More than anything else was ever yours.
See? Nearly impossible to write, at least to write anything anchored to earth.
Someone said it's too ethereal… but I plan to be exploring this path more on my blog.
It will be sloppy at first. I wish I had it all planned out before beginning. I don't know what shape this will take yet. All I know is that I feel like I've jumped out of the plane, and now I'm being lifted along by something beyond me. I want to let it carry me as far as it can.
You're welcome to follow along if you like.
*************

"Forget the former things;
do not dwell on the past.
See, I am doing a new thing!
Now it springs up; do you not perceive it?
…the people I formed for myself… proclaim my praise…
I, even I, am he who blots out
your transgressions, for my own sake,
and remembers your sins no more."
Isaiah 43:18-21, 25
(Click here to read more or leave a comment on

A New Thing)

A recently discovered slip of papyrus brought back an old question to the attention of the media: Did Jesus have a wife? I'm not smart enough to know the answer for sure. I will say this, though… If Jesus did have a wife, she might have been hard-pressed not to struggle with jealousy!
Consider just a few of the many women who followed Jesus:
– The woman at the well. Jesus broke social norms by talking to her (and alone, to boot). Then he listed her personal sins – a steamy history of adultery. Instead of crumpling up with guilt, the woman's response was joy! He knows me! He knows ME! She ran to get her whole village to come meet Jesus. (John 4)
– The woman who poured a year's salary worth of perfume on Jesus' feet. She unbound her hair (taboo!) to wipe the perfume. The religious leaders who saw this said she was being foolish and improper. But Jesus affirmed her in front of them, saying that her story would be told wherever the good news is preached. (And her story made it into all four gospels: Matthew, Mark, Luke, and John.)
– The bleeding woman who touched Jesus' clothes. She had effectively "defiled" him, and Jesus could have embarrassed her publicly. Instead, he lifted her up, called her "daughter," and praised the gumption (faith) that brought her healing. (Matthew 9, Mark 5, Luke 8)
– Mary Magdalene. Who knows exactly what her afflictions were, but they were so bad that she was described as having "seven demons." Maybe she was mentally ill. But Jesus freed her, and she devoted her whole heart and life to him. Mary Magdalene was there when Jesus was publicly disgraced at the crucifixion. She was there to care for his dead body. And she was the first to see the greatest miracle in history: the resurrected Jesus. She, a woman who had been shamefully sick, saw it first. This is God's upside-down way. (More about Mary M. here.)
These women fell all over Jesus, and he allowed it. If any other religious leader did that, he would risk his marriage and his ministry – as evidenced by so many who have fallen. Jesus alone is able to be the longed-for hero. He alone can allow this scandalous Love-With-Abandon, which was demonstrated by so many unclean, improper women of the New Testament. He received their adoration and didn't turn them away. And he stayed sin-free (2 Cor. 5:21).
Considering all of this, I'm guessing there was no wife in the picture. But if there was, she was a true saint herself, with a vision for God's plan!
There's a more important argument for Jesus' singlehood, though: the purpose of his ministry.
In a mind-blowing fulfillment of countless Old Testament writings and rituals, Jesus relinquished his own life in The Great Exchange. The sin-sickness of the whole world landed on him, while his own joyful, sin-free standing with God was made available to anyone who wants it. His purpose was to redeem an entire group of people, bringing them into such an intimate relationship with himself that it would be like marriage (the good kind of marriage).
For these reasons, I don't think God's Son had a wife. That level of closeness is reserved for every person who needs it badly enough to reach for it, looking for a miracle of acceptance in place of shame. And this is a miracle we're guaranteed to receive.
*******************
"This righteousness from God comes through faith in Jesus Christ to all who believe. There is no difference, for all have sinned and fall short of the glory of God, and are justified freely by his grace through the redemption that came by Christ Jesus. God presented him as a sacrifice of atonement, through faith in his blood." Romans 3:22-25
"Come, I will show you the bride, the wife of the Lamb." Revelation 21:9
(Click here to read more or leave a comment on

Never Too Far Gone)
About once a day the kids go poking through my art supply cabinets in the kitchen and pull out paper and supplies for a self-styled project.
Watercolor painting is their favorite. They spread their canvases out on the floor, grab some cups of water, and go for it.
Nutmeg is the most prolific artist so far. On this day, she had a line of about ten pages spread out: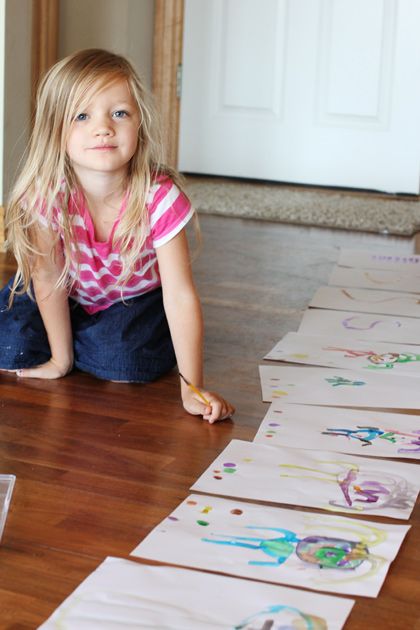 "This is you when you were a kid, Mom," she told me.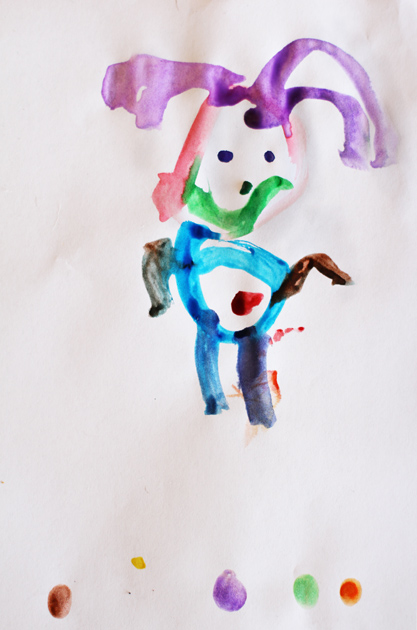 I asked her what the red dot was.
"It's your belly button."
I had a very distinctive belly button as a baby, apparently.
"And this is you when you were grown up!"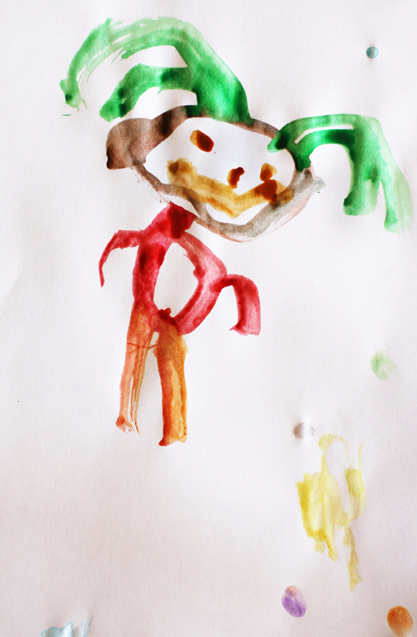 "Why is my hair green?"
"Because you have kids."
"Oh. That makes sense."
Boo was pleased that she had taught herself to paint hearts.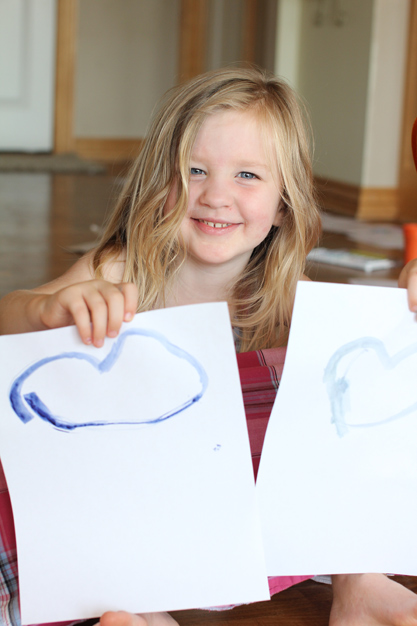 Junior copied her: a bleeding heart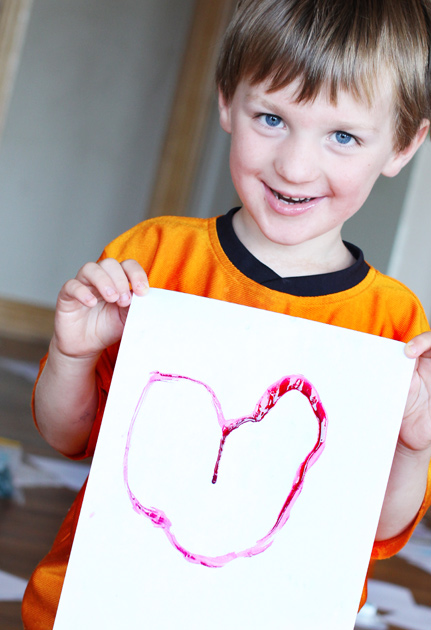 Junior's next project: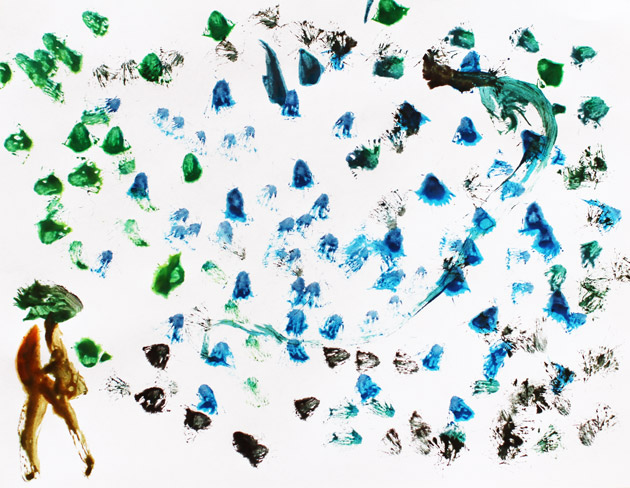 The creature in the lower left is a No-Eyed Monster.
"It's kind of tricky," he explained, "because you have to figure out which set of footprints leads to the monster."
Cool.
This was one of Manny's painting projects from a year and a half ago.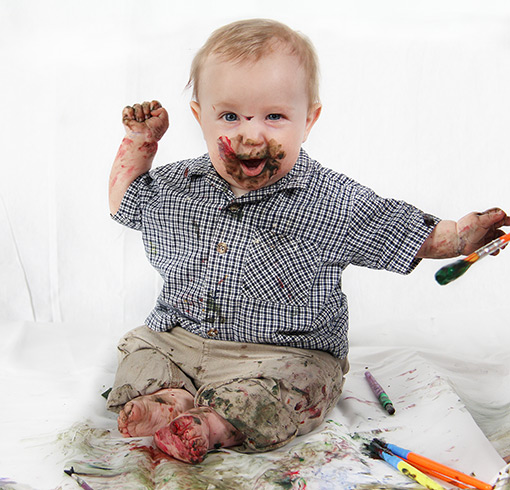 I didn't get a picture of his most recent project, but his techniques haven't changed much.
If something's working for you, why change it, right?
(Click here to read more or leave a comment on

Painting Projects, Kid-Directed)
Have you seen this today?!
Astronomers have discovered a new galaxy cluster. Its color indicates that it should be dead – "red and dead" – but the center is a hot blue, like baby stars. They say this galaxy has come alive again, so to speak.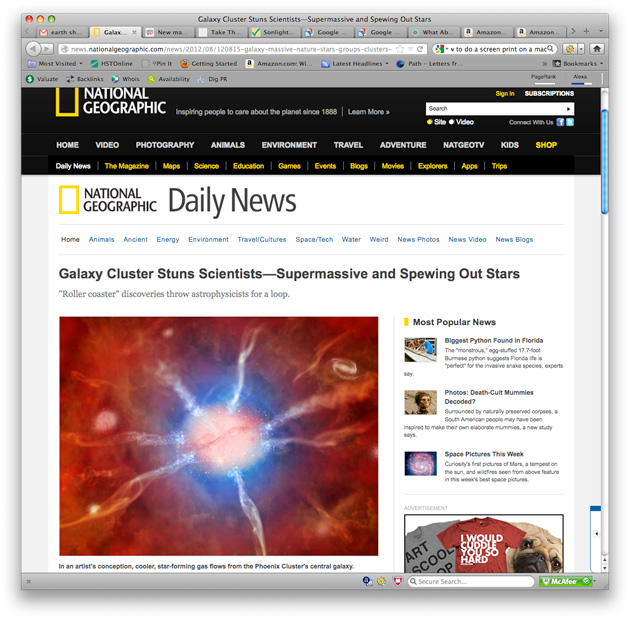 (Click the image to go to that article. Other articles about this galaxy can be found here and here.)
Galaxies this old are far past star-producing age, yet this one is spewing out stars thousands of times faster than other clusters like it.
It has been nicknamed the Phoenix Cluster, after the bird who rose from the ashes.
All galaxies should come back to life like this, theoretically. What prevents this is a massive black hole in the center of each galaxy. The gases that are emitted from black holes keep dying galaxies from restarting again, according to the articles.
For some reason, this galaxy's black hole doesn't have the same death-producing power – so its center is blue like a newborn galaxy.
(Thanks, Julie, for posting the yahoo news link on facebook this morning!)
(Click here to read more or leave a comment on

Newly Discovered Galaxy)
No one can say that this squinty-eyed cowgirl is afraid to dig her hands in the dirt! Grasshopper wrangling's her favorite thing.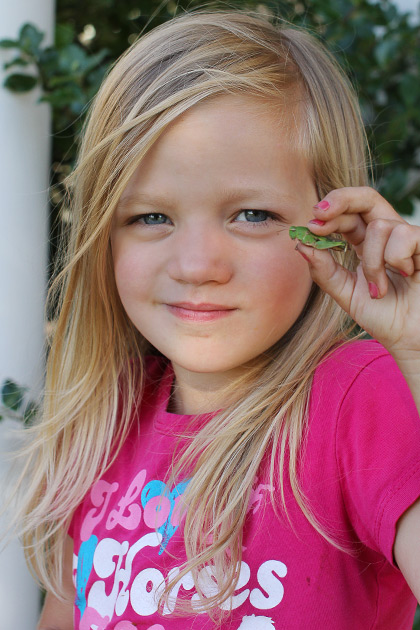 Oh my…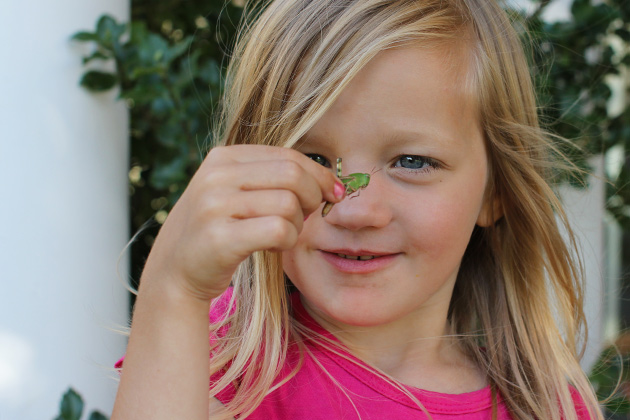 She has good company, and it (Click here to read more or leave a comment on

Catching Grasshoppers)